Supply Chain Act – creating more sustainable supply chains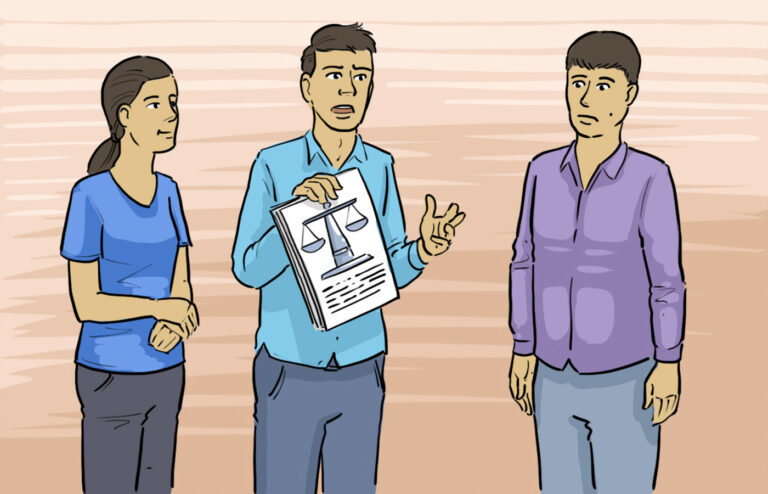 Worker exploitation, discrimination, poor hygiene conditions, child labour – all this should become a thing of the past. The German government has now passed the Supply Chain Act – more precisely the "Act on Corporate Due Diligence in Supply Chains". This is intended to ensure compliance with human rights across all levels of a company's supply chain.
Supply Chain Act - What's behind it?
In 2016, the German government adopted the National Action Plan on Business and Human Rights. This was based on voluntary commitments according to which all workers would work under humane conditions and human rights would be respected.
Problem: The principle of voluntariness did not work as hoped.
In an independent monitoring exercise in 2019, in which around 3,000 companies were contacted, only 400 answered the questions posed. Only 20 per cent of these fulfilled the desired requirements. One year later, it was revealed that only 17 per cent of the companies that provided feedback actually met the expectations set by the Federal Republic.
Mandatory targets were therefore the only logical consequence and will now come. The core of the draft law of the Supply Chain Act is composed of various due-diligence obligations that companies will have to comply with:
the establishment of a risk-management system (Article 4(1))
the establishment of an in-house responsibility for human-rights protection (section 4(3)),
the performance of regular risk analyses (section 5),
the adoption of a policy statement (section 6 subsection (2)),
the establishment of preventive measures in its own business (section 6 subsections 1 and 3) and vis-à-vis direct suppliers (section 6 subsection 4),
taking remedial action in the event of a violation of a protected legal position (section 7 subsections (1) to (3)),
the establishment of an effective grievance mechanism (section 8) for the notification of human- rights violations,
the implementation of due diligence with regard to risks at indirect suppliers (section 9), and
the documentation (Section 10(1)) and reporting (Section 10(2)) with regard to the fulfilment of due-diligence obligations.
If the requirements are not met, the authority BAFA can demand fines equivalent to up to 10% of annual turnover.
Sustify trainings - evidence of trainings conducted
Sustify enables practical monitoring of training at your suppliers: Thanks to an evaluation module, data is collected and learning progress is evaluated. You can download the data and use it for your sustainability reporting.
At the same time, you can be sure that the workers are actively involved and that training has really taken place. To ensure that no one is excluded, we use image-based learning and short texts with audio. The content is relevant to everyday life and easy to understand.
With the help of Sustify's trainings, you can take a further step towards increasing compliance with social standards and can already demonstrate initial measures to minimise risks.
Humane conditions throughout the supply chain.
"Human dignity is inviolable, it doesn't say the dignity of the German human being is inviolable." (Federal Minister of Labour and Social Affairs Hubertus Heil with reference to the first article of the German Basic Law).
When it comes to human dignity, it doesn't just play a role for the workers who work for you directly on-site or in Germany. The entire supply chain should be based on humane conditions and comply with social and environmental standards.
For this reason, the German Supply Chain Act aims to help identify human-rights risks and avoid them. A violation exists if, for example, people's lives and health are endangered, or if slavery or child labour occurs.
Workers should receive a fair wage and must not be discriminated against. In addition, land, forests and waters must not be illegally seized and environmental obligations must not be violated.
There is also a focus on compliance with occupational health and safety: workplaces must be safe, workers must have appropriate working hours and sufficient breaks, and they must also be informed about their rights and responsibilities in the workplace – for example, through regular education and training.

Which companies are covered by the new supply-chain law?
So far, there is only a draft of the law. It is expected to come into force in 2023. It will then initially apply only to companies that employ more than 3,000 people. One year later, companies with more than 1,000 employees will also have to comply with the regulations. They only apply to all direct suppliers. However, it can also become a problem if indirect suppliers violate human rights, provided you are aware of this.
Important: Don't wait until the Supply Chain Act actually comes into force; start focusing on sustainable supply chains now. This way you will be prepared and also set an example for value-based business.
In a nutshell: How you can implement the Supply Chain Act
From theory to practice: certain measures are necessary to implement the Supply Chain Act. We briefly present some of them below.
First, take a close look at the countries in which you produce and which factories and suppliers could potentially pose a risk.
Carry out a risk analysis.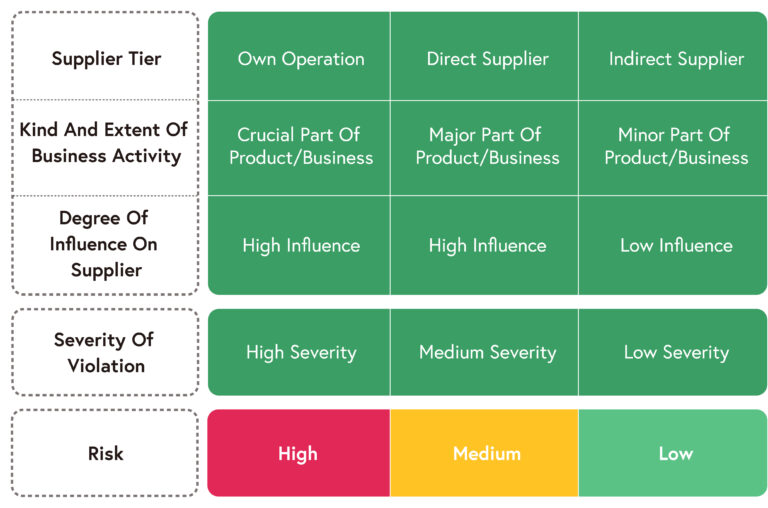 If you have found out that there is a risk and that human rights are not sufficiently respected in a certain area, it is important to take appropriate measures. Of course, these can also be useful preventively to minimise risks.
In addition, you must adopt a policy statement on respect for human rights, set up a grievance mechanism and take steps to document the measures you have taken.
First steps towards sustainable purchasing
Many managers have great concerns about the new requirements that are coming their way. They feel overwhelmed by suddenly having to review the entire supply chain in a short period of time.
It is not a question of all or nothing, but of first steps! In this way, you can gradually minimise risks in the supply chain and make your procurement more sustainable.
Analyse the procurement processes in your company and find out which suppliers are part of your supply chain and what activities take place in each stage of the process. In addition, look at where your goods are produced and find out under what conditions this takes place. All the links in a value chain are relevant: Pay attention to raw-material suppliers, the processing companies as well as your own buyers.
Make sure that indirect suppliers also comply with social and environmental standards, so that unexpected problems do not arise. In addition, enter into direct dialogue with suppliers and sub-suppliers, because personal contact is always more reliable than anonymous supplier questionnaires.
Tip: Make sure to pay due attention to the importance of evidence that training has taken place, e.g. for occupational health and safety and hygiene.
The new Supply Chain Act as an opportunity for your company
See the Supply Chain Act as an opportunity to optimise processes in your company and at the same time to create better working conditions in factories and minimise negative environmental impacts.
At the same time, it has a positive impact on your company's reputation: If customers know that you care about respecting human rights and that your corporate strategy and business processes are geared towards this, they can buy from you with a clear conscience. In addition, you have the opportunity to identify possible risks at an early stage and to take action before problems (such as delivery problems) arise in your supply chain.
And: you get to know your suppliers better, benefit from a high level of transparency and understand better where and how your products are manufactured.
Here you can see again at a glance why the Supply Chain Act can become an opportunity for more sustainable procurement:
Processes are optimised and productivity is increased
Weaknesses and risks can be identified and avoided in a timely manner
The market rewards companies with sustainable purchasing practices
You actively contribute to the SDGs
Decreasing employee turnover leads to more resilient production
And: no company is at a competitive disadvantage anymore if it is committed to respecting human rights!
Workers, managers, buyers - everyone should be involved
In order to comply with the Supply Chain Act, it is not enough for managers to be aware of its contents, but all stakeholders must be brought on board.
Workers themselves also play an important role: They should know what their rights and obligations are and also be informed about the necessary occupational health and safety procedures and practices. So, for example, don't just equip your factories with fire extinguishers, but help workers understand that training in OHS can save lives. Professional training should become standard practice and be conducted regularly, and COVID19 should not be a reason to stop training programs!
Important: There is an obligation to produce reports. You should include who is trained, how often and with what content.
Sustify supports you and your factories with digital trainings
E-training is a big step when it comes to complying with the Supply Chain Law. Sustify offers online training for your workers – specifically targeted at an educationally disadvantaged group, in countries such as India, Bangladesh and Pakistan.
Thanks to the training, workers learn everything they need to know about OHS and better understand the reasons underlying certain instructions, for example, the wearing of PPE. This in turn increases compliance in the long run. They also learn more about their rights and obligations as well as remedial measures in case of grievances, a pre-requisite for an effective grievance mechanism.
Through joint projects such as conducting training, you can get in touch with your suppliers directly and clearly signal the requirements for working with a German supplier – also in relation to the Supply Chain Act as well as in regard to the global changing conditions regarding climate change and limited resources.