The Sustify Story – how a new eLearning approach can revolutionise supply chain management.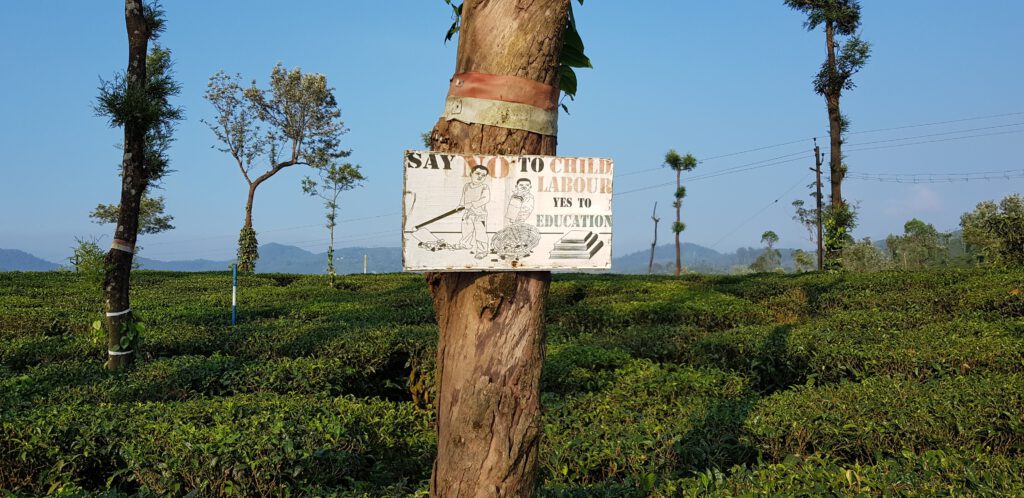 Sustify offers an eLearning program specifically designed for workers in developing and emerging countries. This so-called capacity-building approach goes far beyond the usual auditing: people in the factories should not only follow instructions but understand and learn to think and act in a solution-oriented way.
Find out why capacity building plays such a big role in Sustify's history and how our training solution came about here.
But what is capacity building and why is it not enough to check compliance with social standards with audits?
The general idea behind the term is to help people to help themselves. Workers themselves should build up the capacities they need for their daily work, because: Far too often, only management and skilled workers are involved in training. The knowledge is then often not passed on to the entire workforce.
A capacity building approach therefore creates the basis for change to take place in the long term.
Worker Engagement: Motivated employees are more productive.
We find: Every worker has a right to education.
When it is understood why certain rules and regulations exist, acceptance of the rules also increases. At the same time, the people in the factories themselves can contribute to better health and safety. Motivation and productivity increase and accident rates decrease.
And here is a summary of some of the advantages of technology-supported capacity building:
All learners can be reached
Training can be conducted even in times of pandemics – such as Covid19
Workers are trained individually
Capacity building starts with knowledge transfer and cooperation and is thus effective in the long term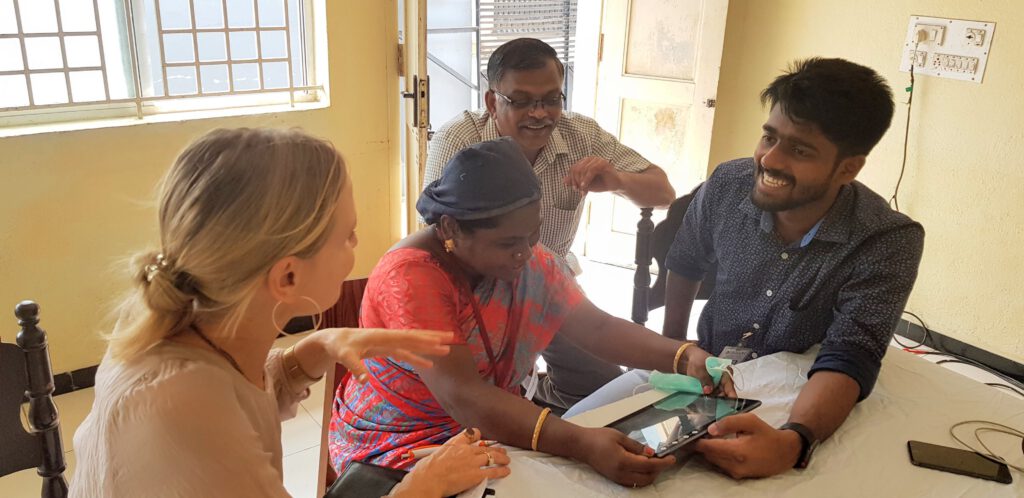 Sustify - laying the foundation for a new training app
But how did the idea to support capacity building with a digital training solution come about?
Sonja has always loved being out in nature and especially swimming in rivers. On her trips to Asia, she was struck by the state of the rivers there. They were often so covered with rubbish that it was hardly visible that they were rivers.
She did not understand that in Germany such great importance was attached to the compliance with high environmental and social standards, but that the exploitation of nature and people was obviously shifted to other countries.
Sonja wanted to know more and decided to study for a master's degree in environmental and sustainability management and also acquired certification as an auditor for SA8000 and ISO 9001.
An idea for a more sustainable supply chain
Again, Sonja travelled to countries such as Pakistan, India, Bangladesh and Cambodia, this time as part of capacity building programs. The training was always face-to-face events where only a fraction of the workers could attend – mostly people who were already more educated. After all, the factories were used to being audited again and again, and this could often have serious consequences. Therefore, it was best in their eyes to select the "model workers".
In addition, extra German advisors flew to the factories, which meant CO2 emissions of around 5.3 tonnes per person. A more sustainable solution was needed that would best reach the entire workforce and also be transparent and measurable.
A digital solution for factory workers
In order to make the supply chain more sustainable and to be able to optimally support a target group that is far removed from education, a digital solution had to meet very specific requirements: Easy to grasp, visuals that represent a specific culture and especially non-compliance issues of the factories. When Sonja couldn't find a solution that suited her needs, she decided to start up her own business.
She developed an e-learning approach that is designed to impart exactly the knowledge that is relevant to everyday factory life, and in a form that can be understood even without formal school education. At the same time, it aims to stimulate long-term behavioural change.
Towards gamified microlearning - a very special form of eLearning
Before the training app existed in its current form, Sonja also had to learn a few things. Not only did she have to build up a competent, international team, but she also had to learn what influence cultural differences can have on the use of an eLearning application.
Questions had to be rephrased, for example, because some learners did not dare to enter an answer if they were not sure of it. Sonja and her team also underestimated the literacy rate at first. Although the literacy rate in China is 99.9 per cent, it can be as low as 30 per cent in a single factory.
In order to reach all workers, Sustify uses interactive game formats that rely on image-based learning and short texts with audio functions, among other things. This sounds simple but requires large investments in photographic material (and these can only be done by oneself, as suitable stock material is hardly available) and self-drawn illustrations.
The result after 3 years of iterations in product development: digital training in six languages, two cultural spaces and two industry solutions, for the textile as well as the metal/glass/and plastics industry. On tablets – effective learning needs a bigger screen to offer interaction beyond quizzes.
Our vision: to help workers truly understand social standards and revolutionize supply chain management with our approach!
Would you like to learn more about Sustify, Capacity Building and our eLearning concept? Send us an email at Contact@sustify.de!