You like to craft content and help to develop creative storyboard content. You are familiar with multimedia, are creative and have strong verbal communication skills. You think sustainability is a value and not a hobby and live it yourself. You think out of the box and like experimenting. You take on tasks and carry them through, being reliable and keeping deadlines. You infuse your passion to get the job done and love working in an international team.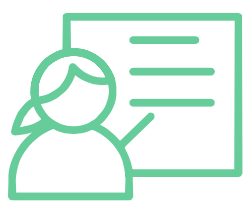 Digital native, familiar with Microsoft office and ideally other programs such as Photoshop, Figma/Indesign and Videoscribe
Fluency in English, German language skills on a native level.
Enrollement as a student in a bachelor or master program in media design, sustainability, or IT-related subjects.
Duration 3-6 months
Does this role fit you? Great!