Our course "Fire safety & hazards" aims to minimise work-related injuries, to increase capacities to work safely and effectively, and to enhance the overall workplace wellbeing.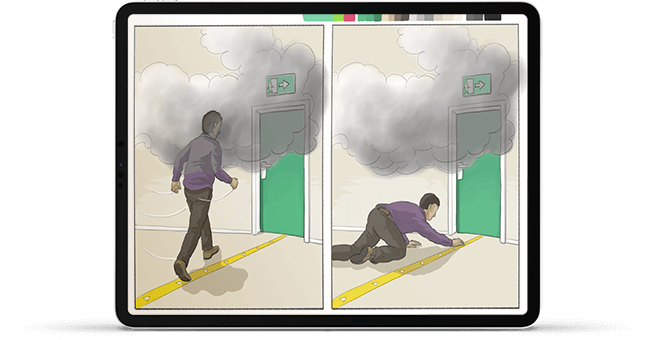 Undertaking this course will be a preventive and protective mechanism regarding fire safety and general hazards, which creates awareness about each individual's role in the prevention of fire incidences and the correct way to respond to a hazardous scenario.
Our learning units aim to help workers understand the relevance of fire prevention, the consequences of fire, fire safety equipment, fire and building safety, the meaning of hazards and different types of hazards. They also aim to increase understanding the worker's own role in prevention and dealing with fire and hazards.
Types of fire extinguishers and its exact use, building statics
Focus of our learning units ("Games"):